RPM Recorded!
Dear listeners, All the pieces for my RPM2013 album have now been recorded! The album will consist of two suites: 'The Orton Road Suite' and 'Ten Failed Photographs'. The former is a five part exploration of a two-part melody, borrowing ideas from raga and twelve-tone music; the latter consists of ten miniatures inspired by photographs I have taken which ended up with more...
8 tags
RPM Composing Update
The RPM challenge is about when you record the music rather than when you compose it, so I've been working more on the pieces I'll be playing. Things have moved on from my last post! I have ideas for two separate suites, one based around melodic improvisation, and another around short pieces based on photographs I've recently taken. I've been working on the first idea for...
7 tags
RPM Challenge 2013...
It's been a while since I made any new music, partly because computer issues mean I don't currently have access to any recording software I actually know how to use effectively. This makes adding to the One Year project impossible at the moment, though I may return to it, or at least works in a similar vein, in the future. I have been having ideas for a rather different album for some...
8 tags
House concerts
Good morning good morning good morning etc I have been thinking for a while that I ought to try to play live more, but that I'm not sure my music really fits into conventional pub-gig kind of setups. In fact, I have my doubts about that whole approach to live music anyway. There's probably a separate blogpost in that, but suffice to say I think they often fail to deliver a fully...
7 tags
5 tags
Listen
6 tags
Sounds and Silence and All That's To Come
I've been a little quiet here of late, as you may or may not have noticed. Compared to the rapid production of pieces during the winter and spring of 2010-11, the last six months has only seen odd individual track and some collaborations. So what have I been up to? Well, I should perhaps point out that I have a day job now, with I didn't then. But that's not really why...
4 tags
Creative Commons?
I've thought for a while that it would probably be useful to have a page clarifying why I use Creative Commons licenses, and how I intend them to be viewed. As users of CC come from a variety of standpoints - from those who feel that 'piracy' will save to music to those who simply don't like branding their listeners criminals for sharing tracks with friends - it seems...
I have been working on this piece for a...
6 tags
Sounds for other people
This blog has been rather neglected of late. A winter working long hours in a cold warehouse has allowed time for musicking, but little to spare for writing about it. I hope to be posting here more in the coming months. This is an update of what I have been working on lately. In the past my music has been driven by me from start to finish, it is a very personal pursuit which has only gradually...
7 tags
Live Again
Last weekend I invited a few friends round to my place and performed a piece for them. As well as (hopefully!) being enjoyable for them, I knew this would be useful for me to keep in practice and experiment with a longer live form. Whereas in my recent live performances I used field-recordings from specific places, for this I simply went through what I had recently done and made a soundscape that...
a new addition to my Improvisation project,...
3rd December 2011 at Slackspace, Colchester....
6 tags
The Sound Of Bygone Futures
A name to conjure with. A man embodying his concept of freedom, living his ideals night by night by blowing freedom through his plastic horn. Some listen, some only hear. At first I heard only a name. Beyond A Love Supreme Coltrane had sailed to further shores, reading Free Jazz in the stars. This Ornette Coleman it was said had made the chart. The man guiding the 'Trane. Some said they...
6 tags
At Source
As I sit writing this, I am listening to the current version of the recorded part of the piece I shall be performing on Friday 25th. A few weeks ago I took the train up to London and spent a pleasant afternoon recording sounds in the area around the venue. The original score I wrote for this piece is below. Bear in mind that I was writing these essentially for myself, to start ideas flowing and...
4 tags
Physical goods
Greetings all! I've been toying with the idea for a while, but have finally decided that my music should be available in a physical form. Rather than go the usual route of paying to produce some CDs and then selling them, I'm offering to make one-off CD-Rs of some of my releases. I'll create a unique package just for you. This saves on costs for me, of course, but also means...
8 tags
Improvisation 27/10/11 Acoustic slide guitar. You...
10 tags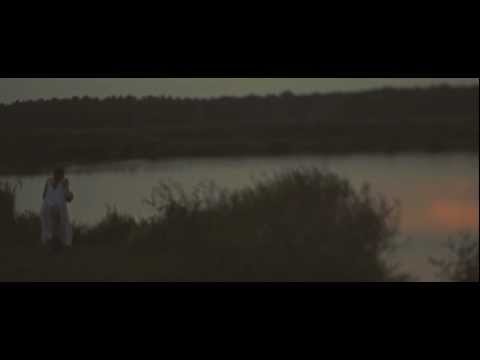 9 tags
November 25th Gig
As some of you will know already, I'm performing as part of Leah Kardos's launch show for her new album Feather Hammer. Leah is a wonderful pianist/composer who I met on twitter, and it's great to see online connections having real world results! Also performing are the Ligeti Quartet, who will be playing a varied selection of contemporary classical music. I will be opening the...
6 tags
Improvisation 28/8/11 - electric slide guitar....
7 tags
Loose Strings - another improvisation. When...
5 tags
Dodging through the FLAC: Audio Files and Why...
[originally published on musicalimprovisation.tumblr.com] There's nothing that wastes time quite like pursuing pointless questions. Here is one that musicians/audiophiles/nerds often come out with: if everyone is so keen on HD and 3D movies, why are they still willing to listen to MP3s? It's not really a pointless question, but the phrasing of it (and it usually is pretty close to the above)...
6 tags
New improvisation, full set here. Downloadable for...
4 tags
Music and Art
"Musical training is a more potent instrument than any other, because rhythm and harmony find their way into the inward places of the soul" Plato, The Republic, Book III "All the world will be your enemy, Prince of a Thousand enemies. And when they catch you, they will kill you. But first they must catch you; digger, listener, runner, Prince with the swift warning. Be cunning,...
6 tags
A new improvisation from this continually...
4 tags
Turning wine into water
"If music be the food of love, play on; Give me excess of it, that, surfeiting, The appetite may sicken, and so die. That strain again! it had a dying fall: O, it came o'er my ear like the sweet sound, That breathes upon a bank of violets, Stealing and giving odour! Enough; no more: 'Tis not so sweet now as it was before." William Shakespeare, Twelfth Night _ In an article...
3 tags
Upcoming Live Stream
I've mentioned to a few people that I might be doing a new kind of stream (for me) soon, so I thought I'd outline my intentions. Rather than playing a few pieces, I'm currently creating a longer piece which I'll perform on ustream once it's ready. It will involve me improvising over manipulated field-recordings. I've done similar things over drone soundscapes before, but this will be a more...
3 tags
Short Walk Through A Cemetery
A piece I made mostly using the sounds in a local cemetery. Kind of a work in progress exploring ideas to do with death and place
2 tags
New Website!
Welcome to the new version of samgrinsell.com, thanks for stopping by. For now, there's not a huge amount of new stuff, but I prefer this layout anyway so thought I'd get on and make the site live. The good news is that it's easier for me to add things to this new site, so I expect a lot more to be happening at this address from now on than did on the old site. Sam p.s. I put a...
Idioms And Fools: A Response To Derek Bailey
[originally posted on tumblr on Wednesday January 26 th 2011] Being English, I'm going to open with a joke. It's a Tommy Cooper one, though I've only actually heard it told by others. So if there are any faults in my paraphrase of a paraphrase, they're down to me, not him. A man walks into a pub. He buys a pint and drinks it down. Raising his right hand, he declares: "Everyone on this side of...
New Musical Forms
[first posted on tumblr on 8th September 2010. This version has been slightly edited] It's easy to become preoccupied with how the Internet and digital technology have 'ruined' music, what with terrible sound quality, file-sharing, the obsolescence of the album/single distinction and so forth. But I want to suggest that as well as problems, the digital age presents important opportunities. Most...